GALLERY PAGE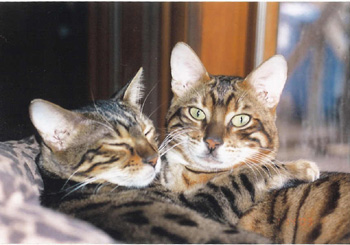 Enki and Dromi hugging
Inanna as a baby Tesla, Inanna's first daughter
(I look just like mommy did at this age, don't you think?)
"Kiwi" Sharo is a seal lynx point spotted male out of Inanna.
(Thank you Ron for allowing me to share this picture)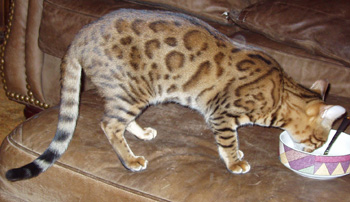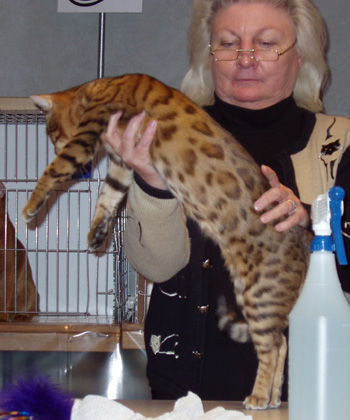 Siduri enjoying a treat Nibiru Ring of Fire of Aluren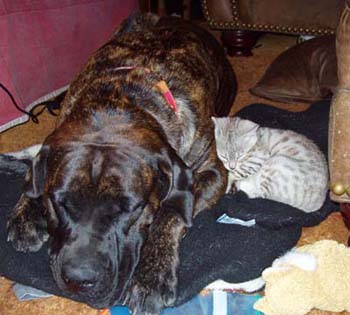 Yes, Bengals and Chausies get along just fine with dogs!!!!!

Our Bengals enjoy our screened porch as much as we do.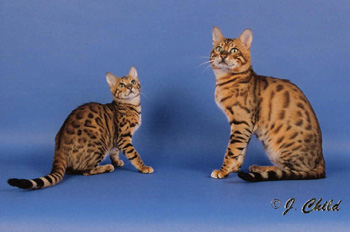 Enki and his daughter Siduri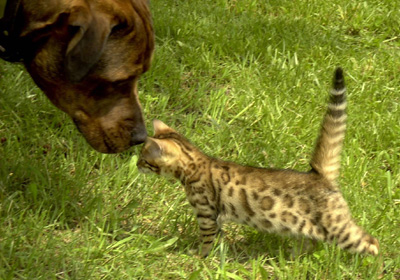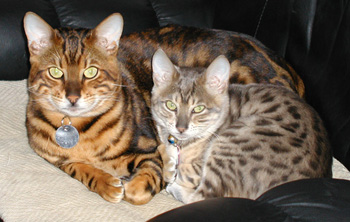 Siduri and Guinness (dog) Hobbes and Sera Kohr enjoy each others company.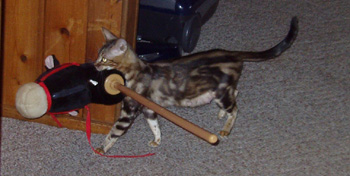 Galaxy retrieving a "meal" for her babies.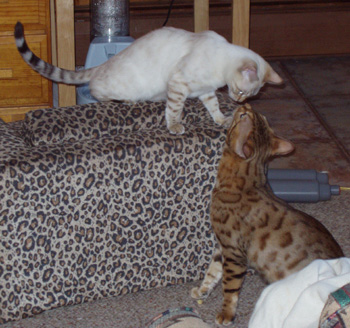 Levi and his 1/2 sister Glacier smooching.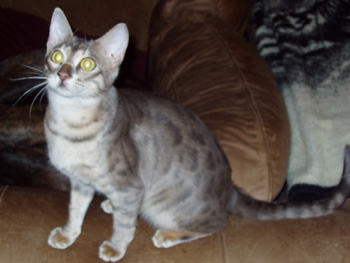 Nebula, a blue spotted Female.
H
ome
Available
Information
If you do not get a response to your e-mail within 48 hours PLEASE resend.
THANK YOU, Jackie
Phone 717-817-0793
or